Dancewear Central is the leading specialist in dancewear throughout the UK.  Stocking quality dancewear that will gives the freedom and comfort to move and perform. Creating a consistent and continuous full branding and marketing package to help
accelerate
their sales and brand image.
Using location photography to create engaging and fresh website banners to promote new product lines and keep the homepage looking fresh and up to date.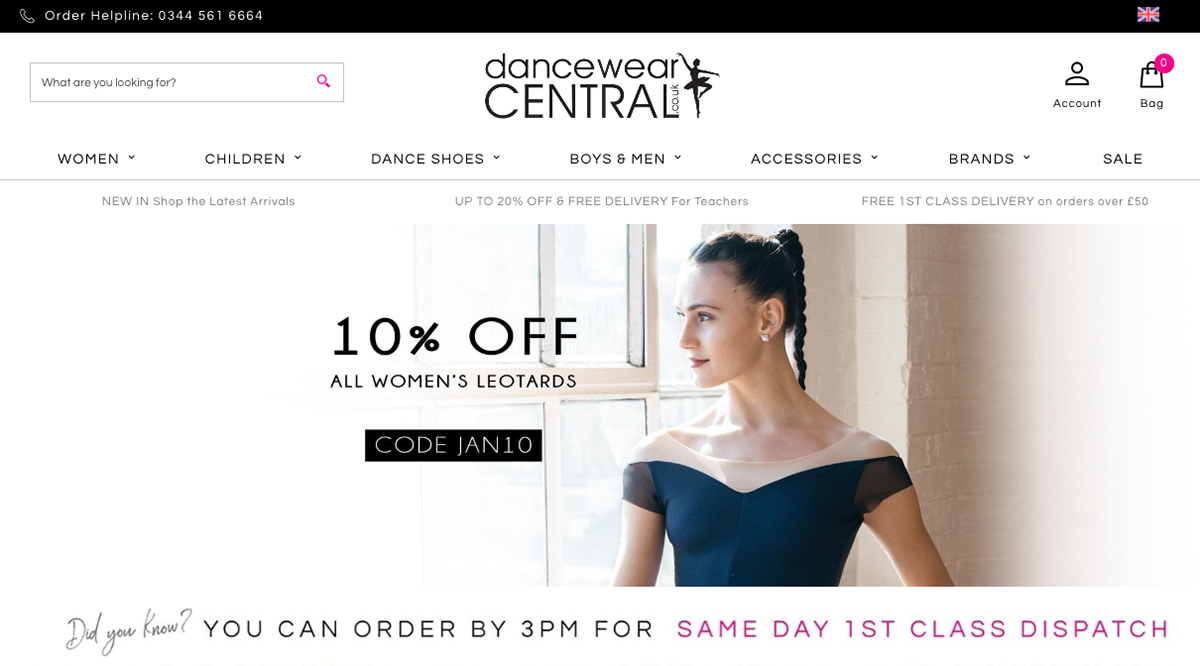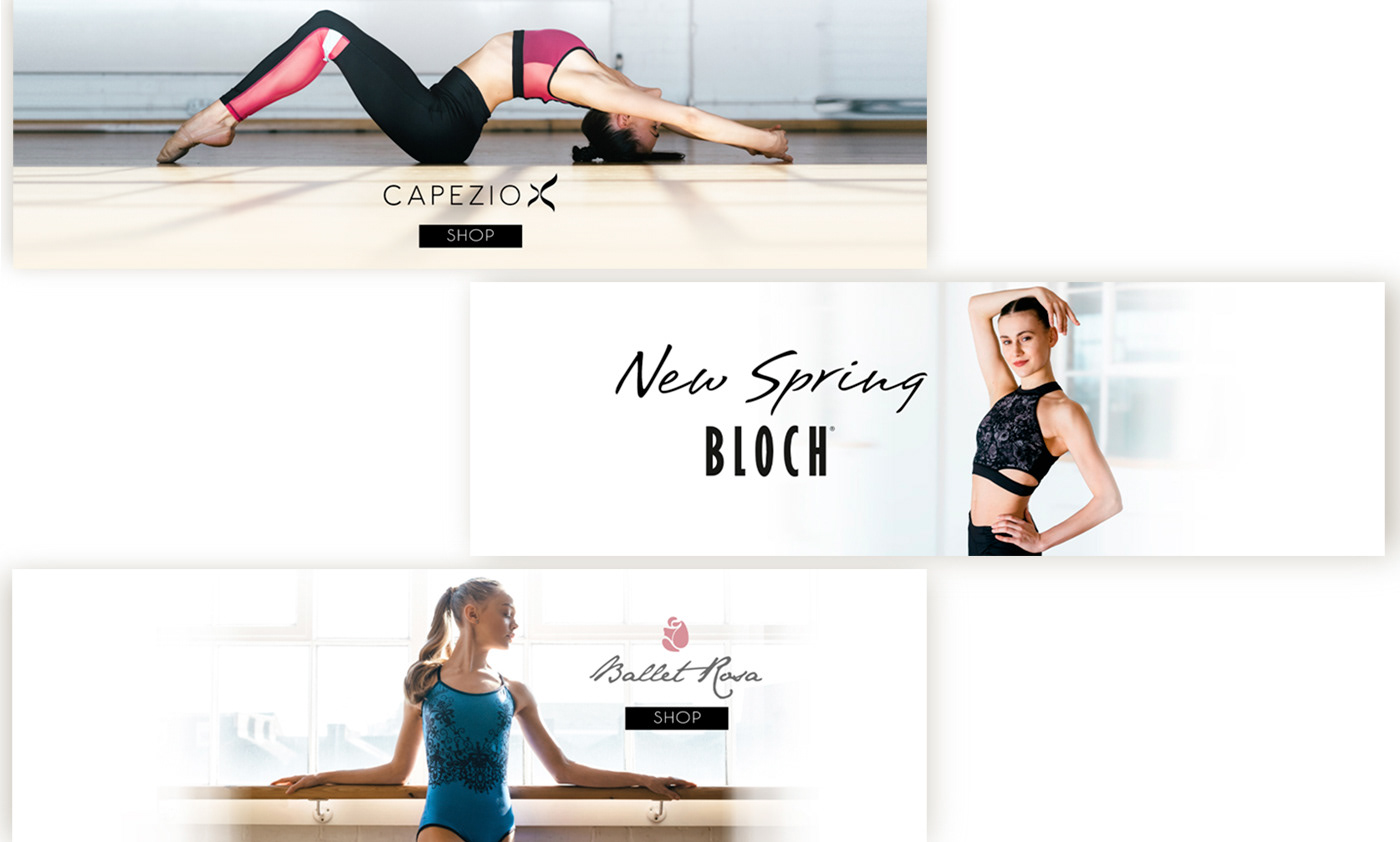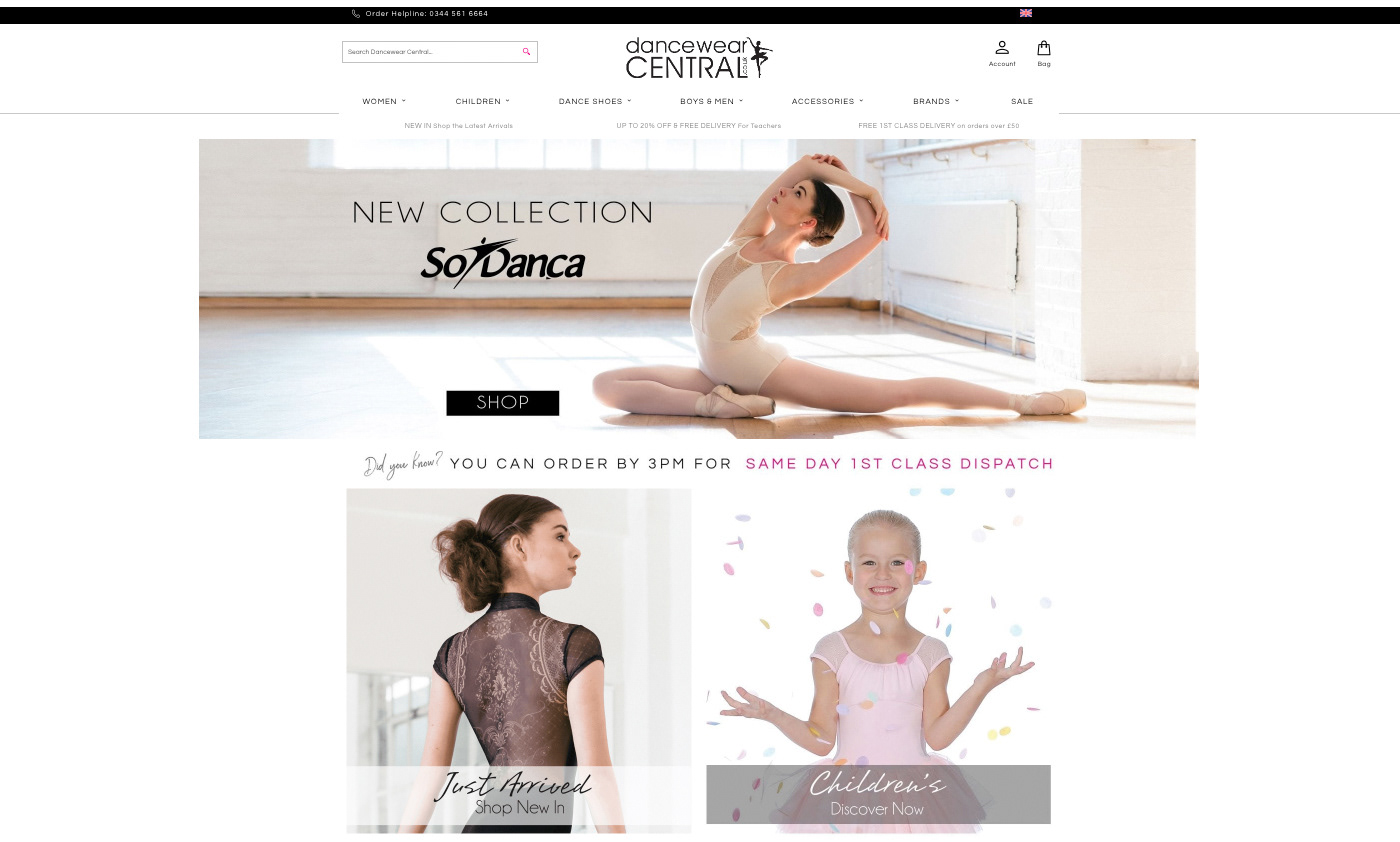 Email Marketing
Regularly promoting various different ranges and products. Keeping the email design on trend and interesting, whilst keeping within the brand guidelines.
Using coding to hotspot imagery to allow for more flexibility in the design of artwork.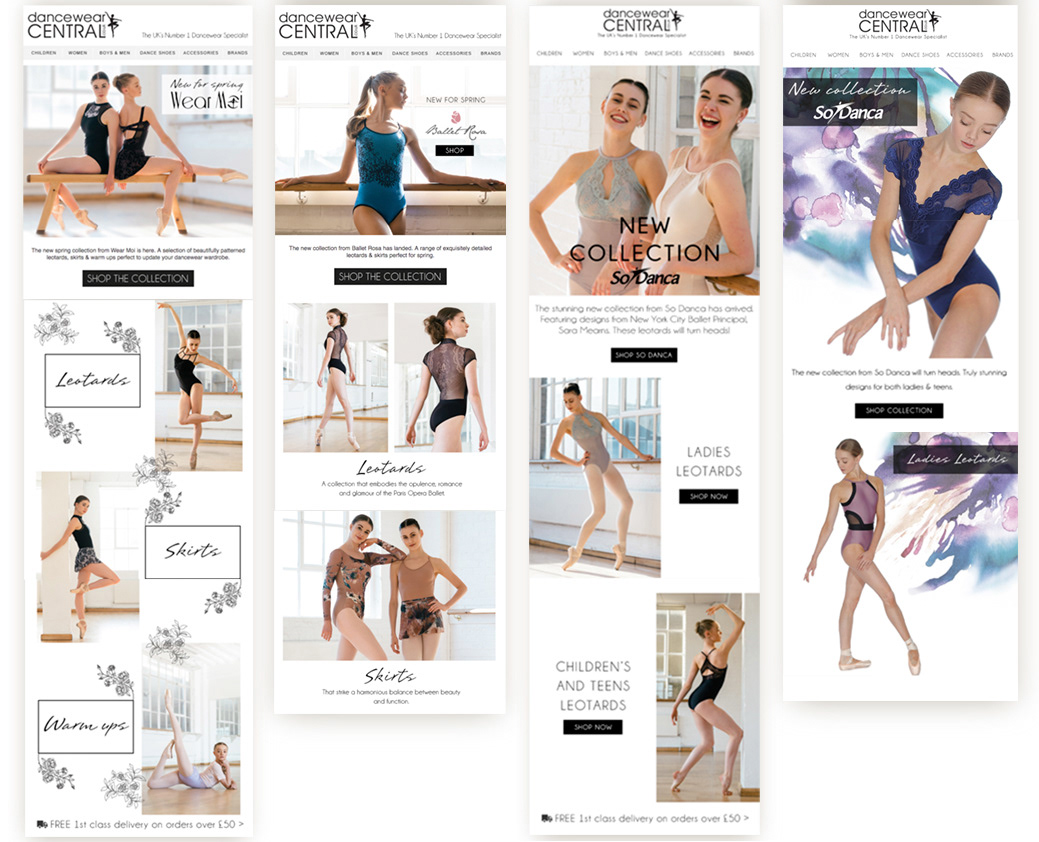 Online Advertising
Creating artwork for other affiliated companies to use on their websites to promote products and offers for Dancewear Central.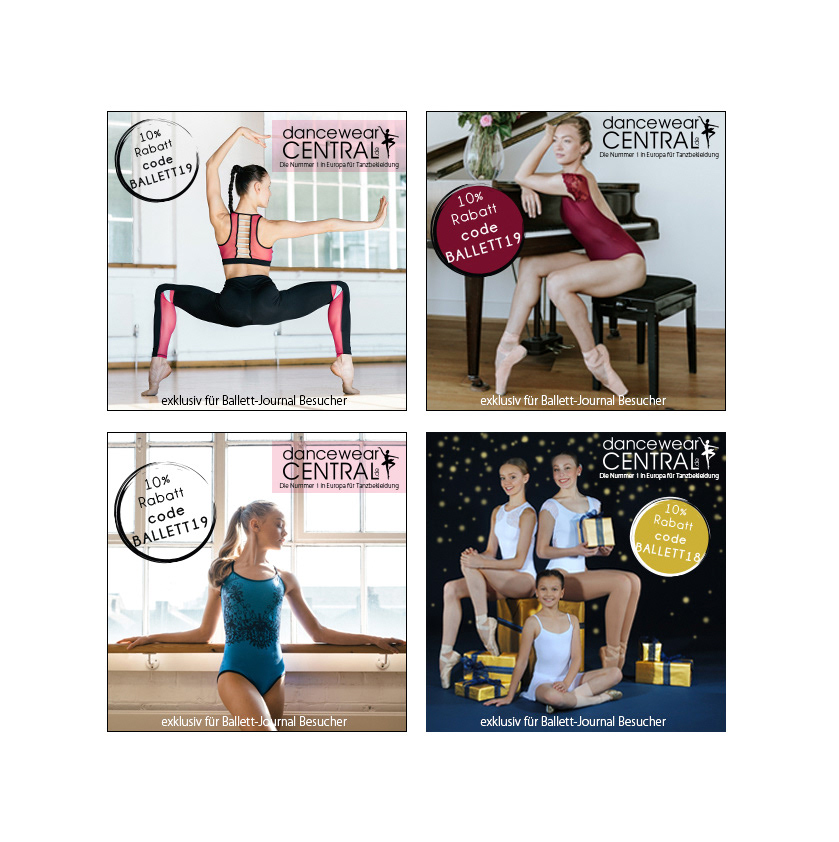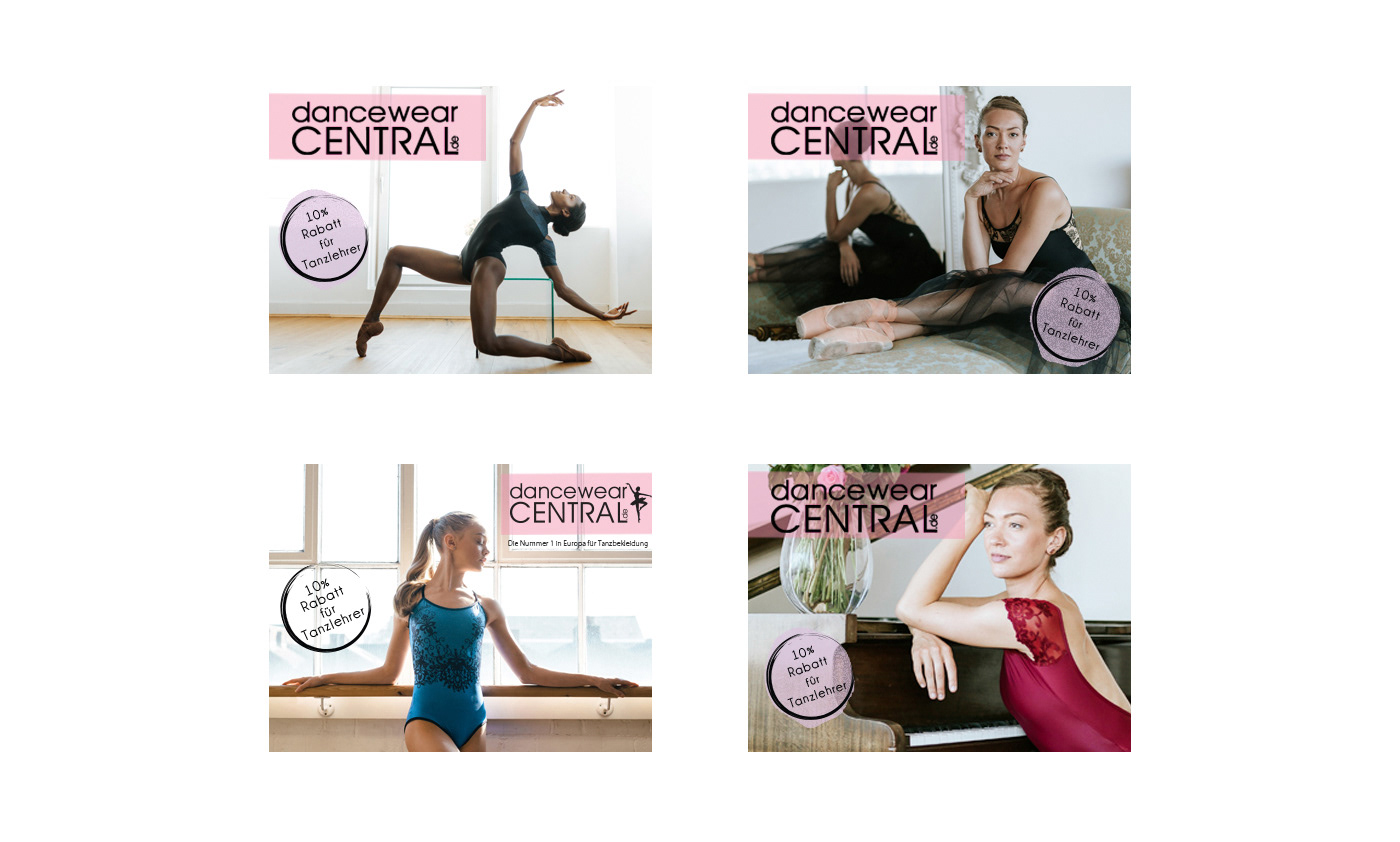 Print Design
Print design to advertise offers, product lines and events. Providing fully print ready artwork in various sizes, with crop marks, bleed and in the correct resolution. To ensure minimal issues and delay with printing.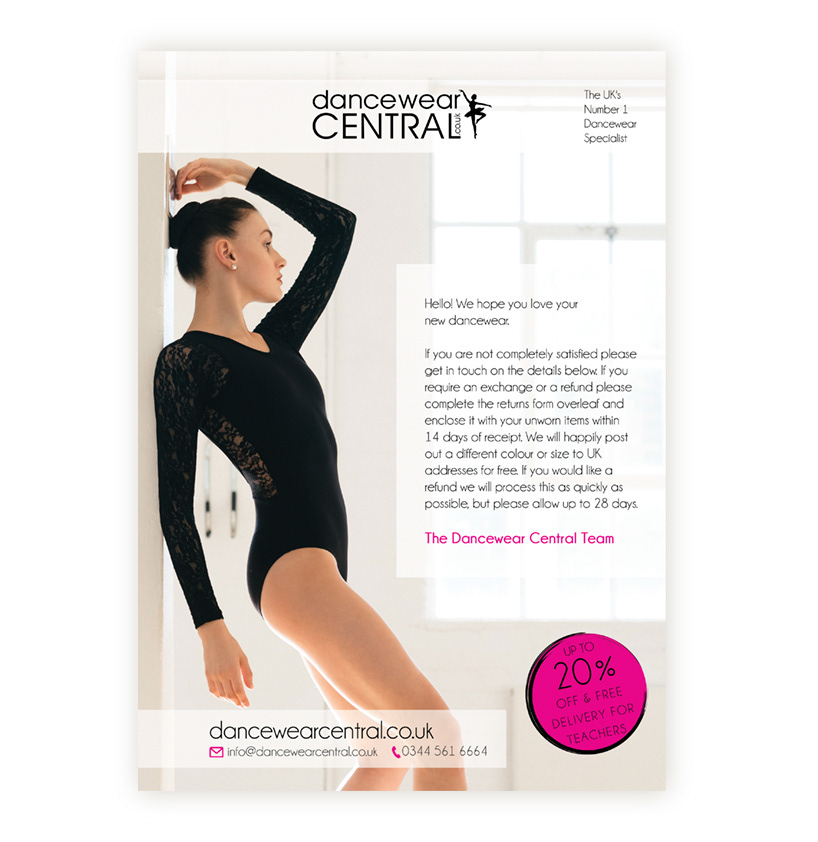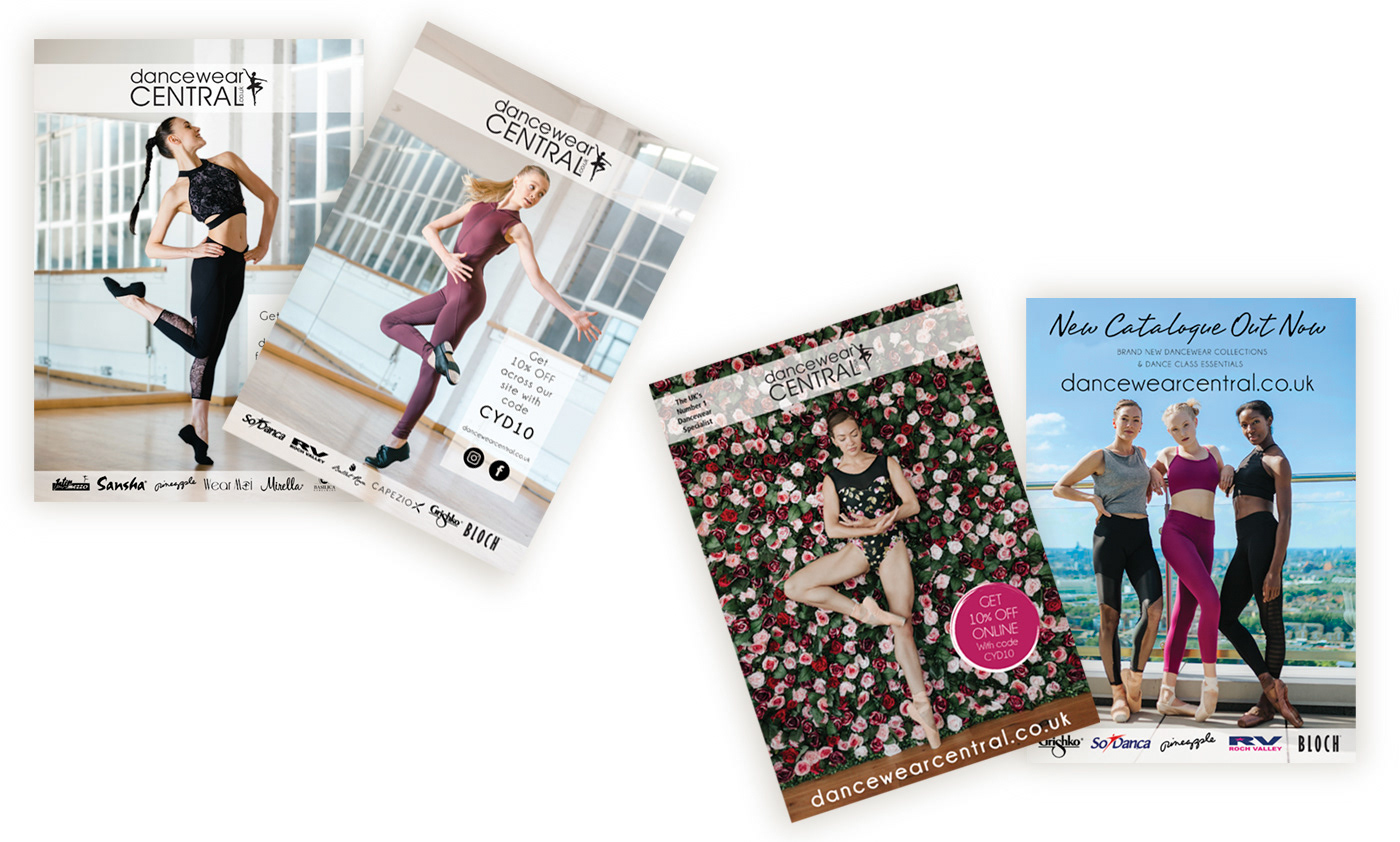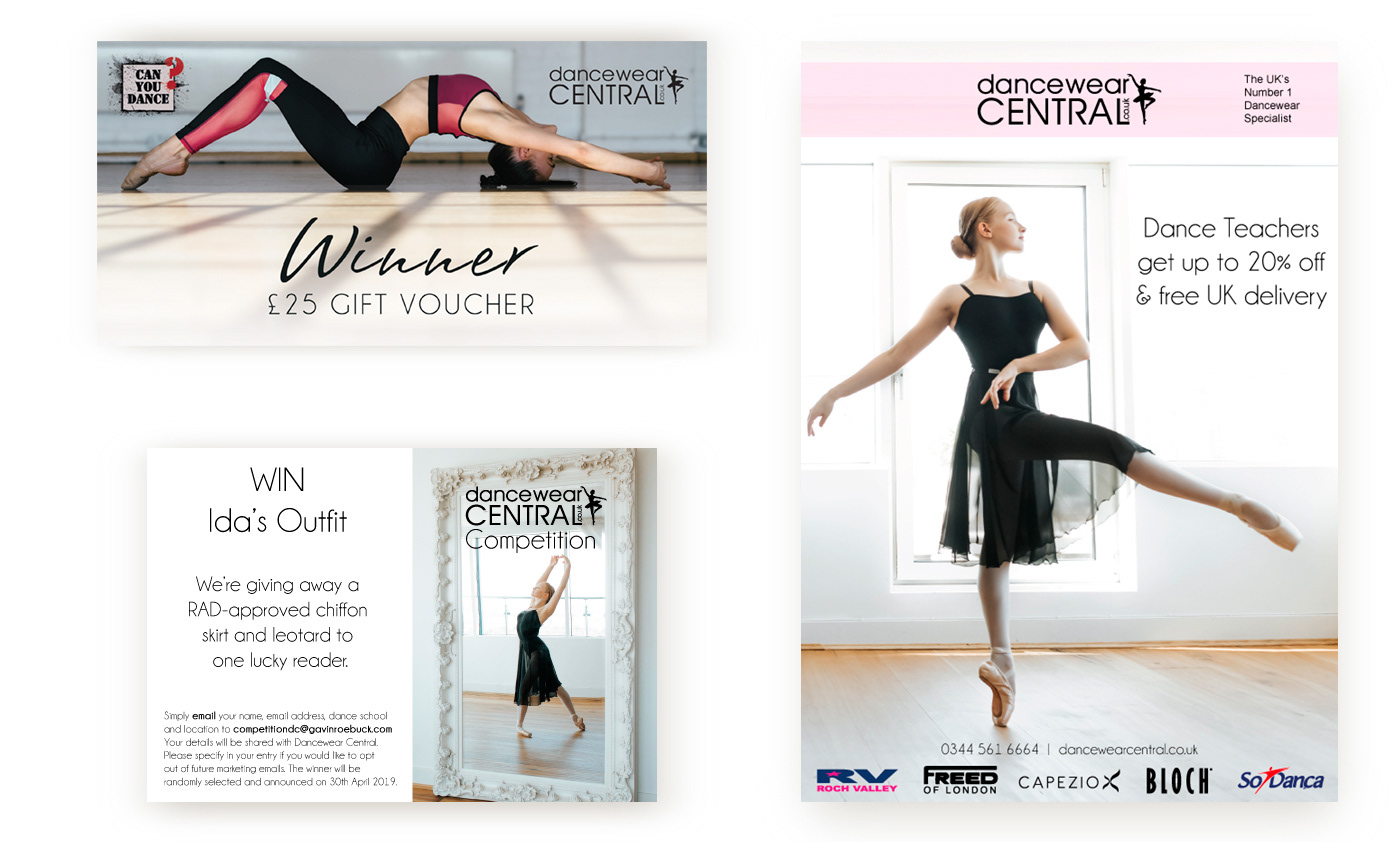 TRADE SHOW SHELL SCHEME PRINT ARTWORK

Creating stand out artwork for a shell scheme stand at a retail dance show where Dancewear Central was the headline fashion stage sponsor.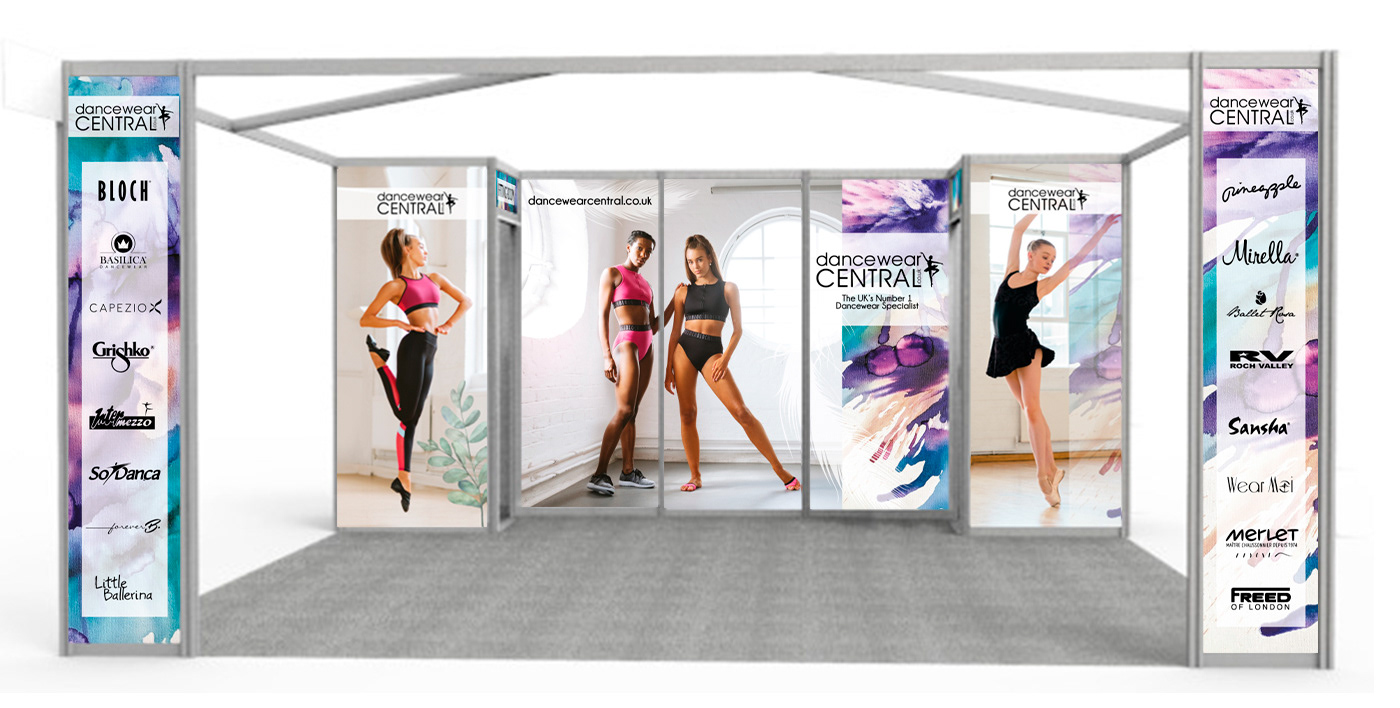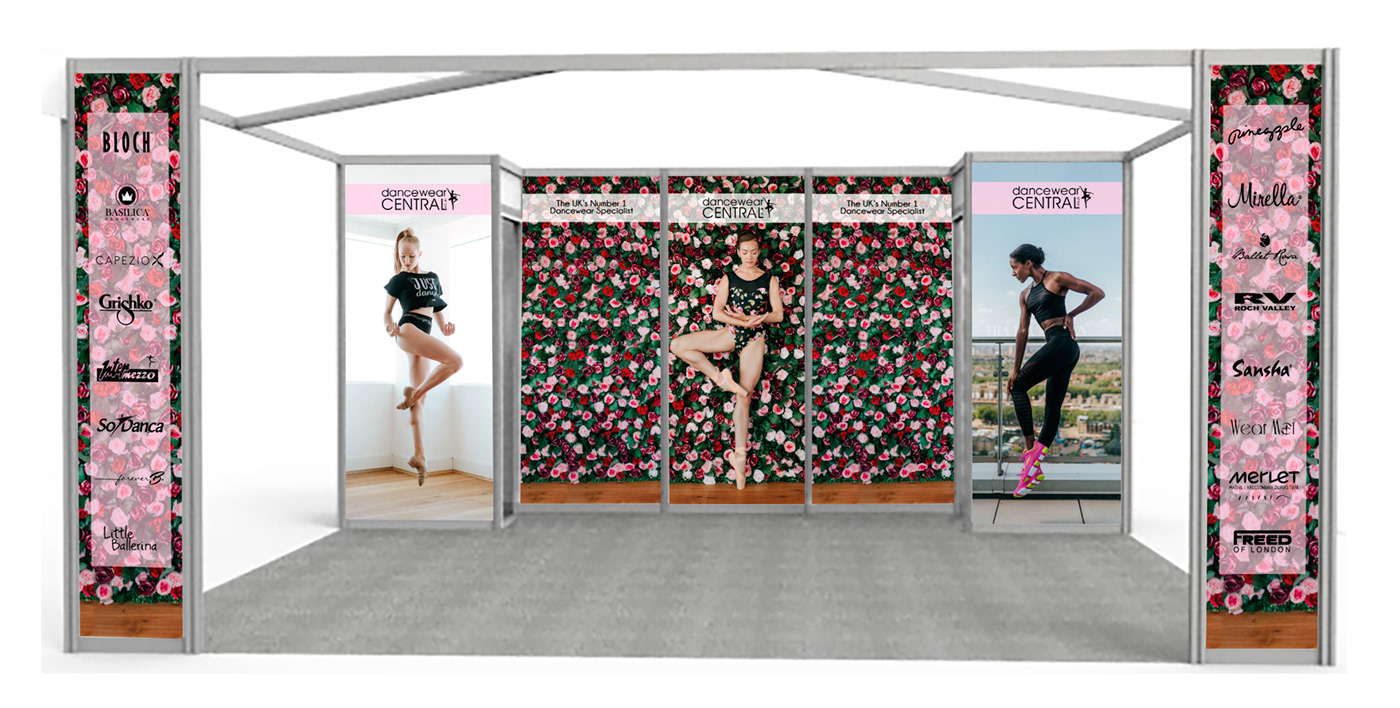 SOCIAL MEDIA
Keeping the imagery fresh and relevant as well as managing paid ads. This includes increasing ROAS and profit as well as designing all ad artwork with a call to action and resized for stories etc. Reporting and measuring its success and learning from the data to improve results consistently.
The reports below have had their figures removed for Data Protection. The aim of the below is to illustrate the success of my implementations.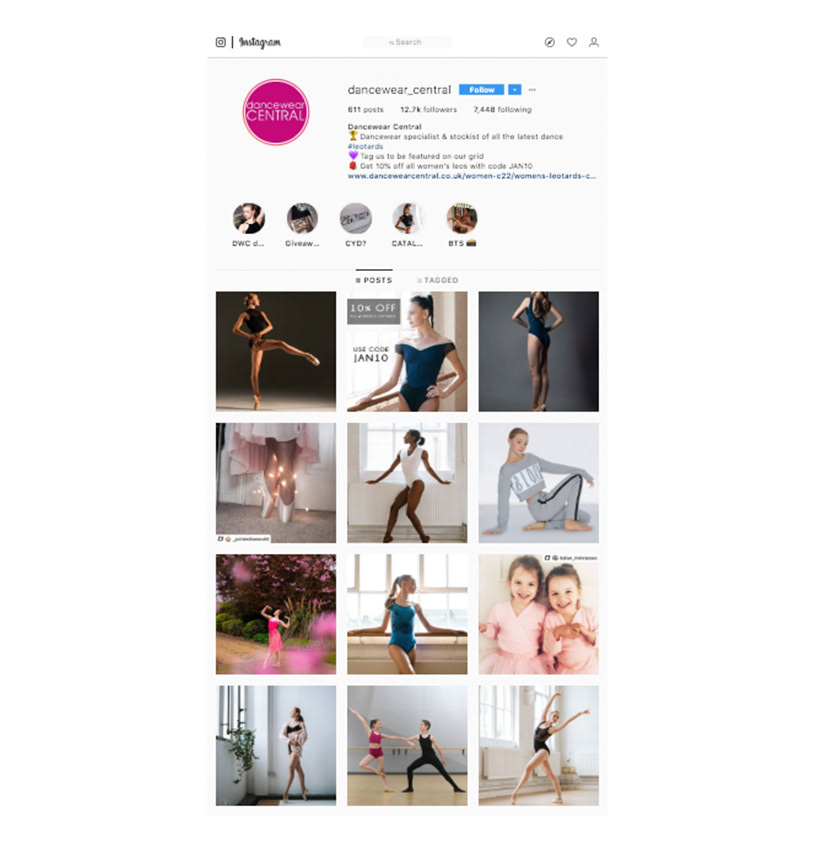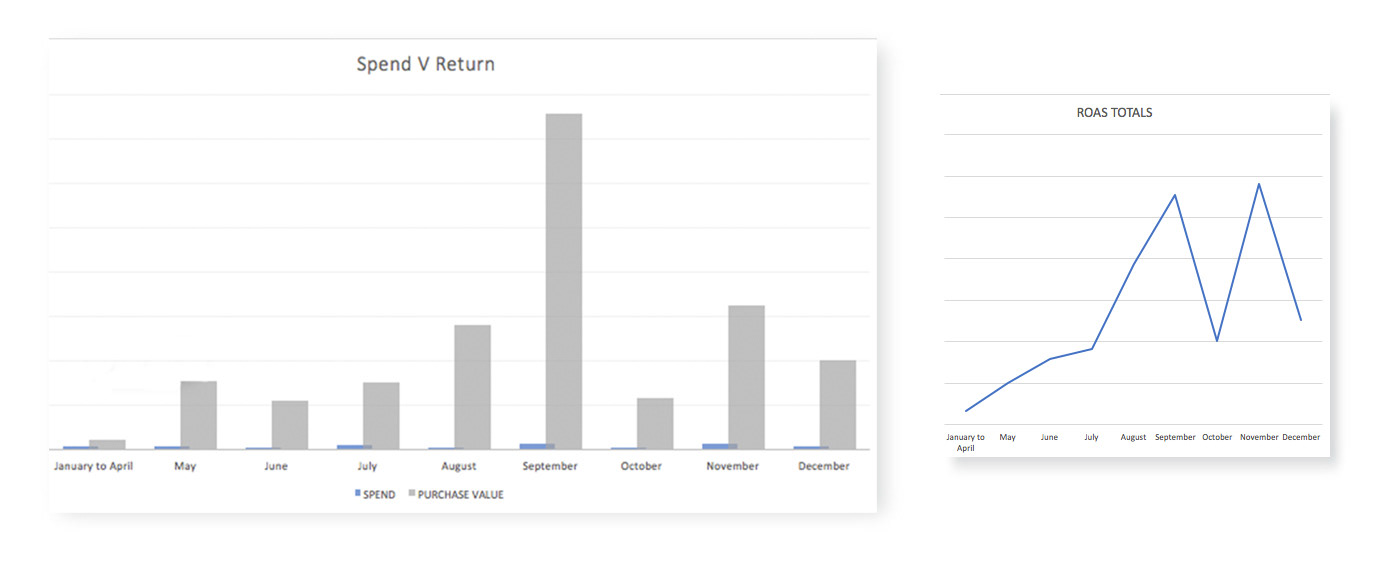 Product Photography
Providing consistent product photography using dancers and models. Utilising a full photography studio setup and editing imagery using photoshop and lightroom to brand guidelines.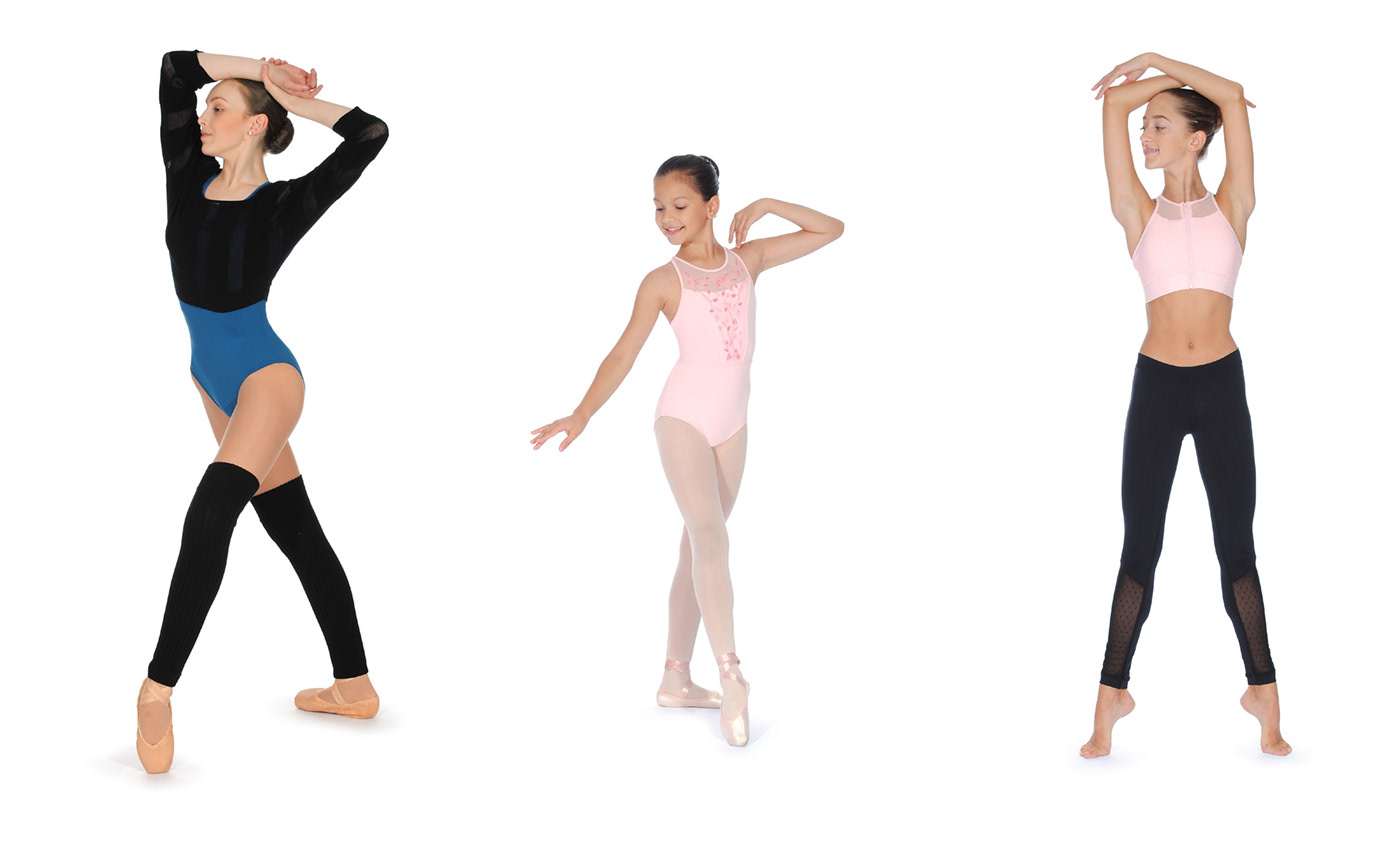 SIGN UP to my newsletter to ensure you receive updates on my latest informational blog posts if you feel they may useful to you.
Please feel free to contact me about your project, using the form below or via any one of the social media links in the top right and bottom of this page.
Hi and thank you for getting in contact. I will reply shortly. Wishing you a great day! Please feel free to take a look at my Social media in the mean time! https://www.instagram.com/lindseylahmet_official/
UK GRAPHIC DESIGNER | UK WEBSITE DESIGNER | UK PRINT DESIGNER | UK EMAIL MARKETING DESIGNER | UK SOCIAL MEDIA DESIGNER | UK EXHIBITION STAND DESIGNER | UK SHELL SCHEME DESIGNER | UK ROLLER BANNER DESIGNER | UK PRODUCT PHOTOGRAPHER | UK MODEL PHOTOGRAPHER | UK FASHION PHOTOGRAPHER | UK PHOTOGRAPHER | UK LOGO DESIGNER|  UK BRANDING DESIGNER | UK STATIONERY DESIGNER | UK BRAND GUIDELINES DESIGNER | UK MARKETING DESIGNER |UK LAYOUT DESIGNER | UK BOOK DESIGNER | UK MAGAZINE DESIGNER | UK CATALOGUE DESIGNER | UK PRINTER | UK EXPRESSIVE ARTIST |UK APPLICATION DESIGNER | UK APP DESIGNER | UK MOBILE APP DESIGNER | UK WIREFRAME DESIGNER | UK MOTION GRAPHICS DESIGNER |UK PACKAGING DESIGNER | UK DIGITAL DESIGNER |UK BRANDING DESIGN | UK GRAPHIC DESIGN |UK TYPOGRAPHER | UK TYPOGRAPHY DESIGNER | UK POSTER DESIGN | UK POSTER DESIGNER |UK TYPOGRAPHY DESIGN |